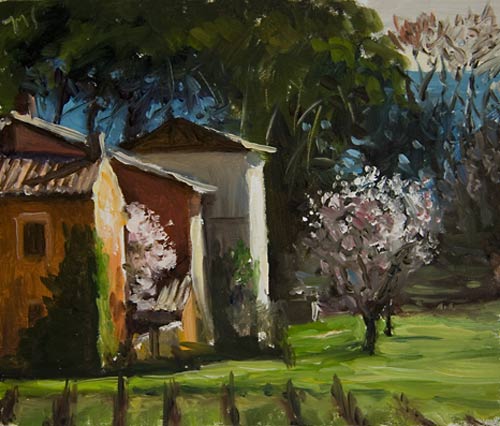 First Almond Blossom
15cm x 14cm (6"x5"), oil on card

First Almond Blossom is something of a misnomer as Ruth has been banging on about it after her daily ( weather permitting) run for the past week. Let's just say it's my first almond blossom. The almond trees are always the first things in bloom though March would, from memory , be more normal. Global warming or not - congrats to Al on the oscar BTW - the days are getting longer and I don't have to pack up at 4pm anymore. Only two more dodgy months to go and we'll be back in the bathing costumes.
Painting status: SOLD